Bizcare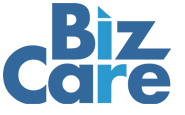 Bizcare, a 'complete care package' for your business, is a unique software for Inventory, Invoicing and Business Accounting. Bizcare is highly customisable and implementable as Desktop, Web or Desktop and Web based on the requirements. Bizcare is perfectly suited for all types of businesses like product manufacturers, traders, retailers, wholesale dealers, textiles, supermarkets, hypermarkets etc.
Bizcare, Business Management Software
Financial Management
Sales
Purchase
Manufacturing
Services
Multi-company, multi branch
HR Management (Optional)
Fixed Assets Management (Optional)
and many more.
DOWNLOAD BROCHURE
How to Start?
Contact
Please submit your project request (RFI/RFP) using contact forms or e-mail us at care@glitzitsolutions.com We can sign a Non-Disclosure Agreement (NDA) before sharing any business sensitive information.
Analysis
Glitz IT Solutions consultant will contact you to clarify your project requirements. We involve subject matter experts during this stage to elaborate and propose the optimal technical and business solution.
Proposal
Having clarified the requirements we will provide our free non-binding bid or proposal for your review. We will be glad to provide any clarifications required and adjust the proposal through negotiation process.
REQUEST FOR A FREE QUOTE