Solace Touch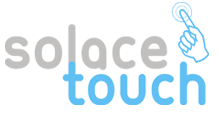 Solace is a Hospital ERP Solution, capable of managing the entire hospital activities such as Patient Management, Inventory, HR, Accounts etc. Solace, a unique new generation software, developed using latest technologies, is a product evolved from Glitz's 14 years of domain expertise gained working in sync with healthcare professionals. Solace supports 100% paperless office concept and it provides easy tools for monitoring and analyzing data with business intelligence reports.
How to Start?
Contact
Please submit your project request (RFI/RFP) using contact forms or e-mail us at care@glitzitsolutions.com We can sign a Non-Disclosure Agreement (NDA) before sharing any business sensitive information.
Analysis
Glitz IT Solutions consultant will contact you to clarify your project requirements. We involve subject matter experts during this stage to elaborate and propose the optimal technical and business solution.
Proposal
Having clarified the requirements we will provide our free non-binding bid or proposal for your review. We will be glad to provide any clarifications required and adjust the proposal through negotiation process.
REQUEST FOR A FREE QUOTE